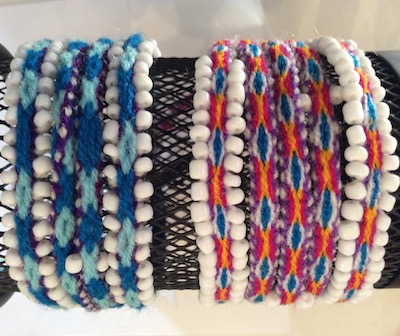 These lovely, handwoven Peruvian, "Paititi", Fair-Trade, friendship bracelets are for those who love globally inspired jewelry.

Crafted with the traditional, Artisinal, Manta-Diamond Pattern, using genuine ceramic beads. May also be worn as an anklet or necklace. (Open wrap-tie, without clasp)

Size: 35 to 36 inches long.
Colors: Natural and Dyed options.
Special Note: Colors may vary from shown.
Each one, is unique, one-of-a-kind.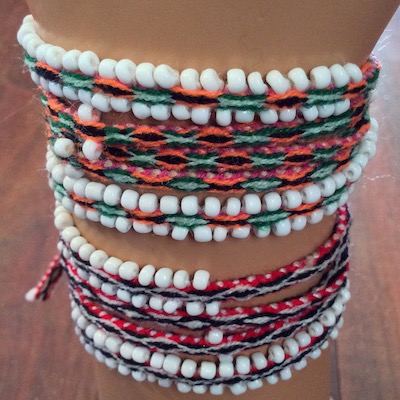 The Paititi Legend:
Paititi is a legendary Inca lost city or utopian rich land. It allegedly lies east of the Andes, hidden somewhere within the remote rain-forests of southeast Peru, northern Bolivia or southwest Brazil. The Paititi legend in Peru revolves around the story of the culture-hero Inkarri, who, after he had founded Q'ero and Cusco, retreated toward the jungles of Pantiacolla to live out the rest of his days in his refuge city of Paititi. Other versions of the legend see Paititi as an Inca refuge in the border area between Bolivia and Brazil.
Handcrafted in Paititi, Peru
For our return & exchange policy, click here.