This locally hand-crafted Martha's Vineyard Wampum heart-shaped pendant with freshwater pearl, is a one-of-a-kind piece. Made from quahog shells found on our very own Vineyard beaches, the shell is carefully cut, sanded, delicately polished and tailored using sterling silver.
Size: Heart is approximately 3/4 inch wide, by 1 inch tall (approximate)
Made from quahog shells found on our own Vineyard beaches, these shells are carefully cut, sanded, delicately polished and hung with sterling silver.
Martha's Vineyard Wampum jewelry, even today, is a highly sought-after luxury item, and very few artisans choose to work with Wampum due to its delicate nature.

Each piece is truly unique and is heirloom-quality. Exclusively created for Island Alpaca Co. by a local Island artistan.
The hand-crafted nature of this product will produce slight variations in color, form and sizing.
For our return & exchange policy, click here.
Wampum History: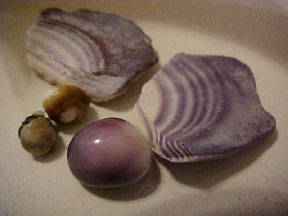 Martha's Vineyard Wampum is a traditional, sacred shell, typically formed into beads, from the Eastern Woodlands tribes. On the Island of Martha's Vineyard, they include the white and purple beads, made from the quahog shell.

The term "wampum" is derived from the Wampanoag tribal word, Wampumpeag, which means white, shell beads. Wampum is used for engagement, marriage, and betrothal agreements, as well as for ceremony and condolence ceremonies. In earlier centuries, the Lenape girls would wear wampum to show their eligibility for marriage. After marriage had been arranged, a Lenape suitor would give his fiancé and her family gifts of Wampum.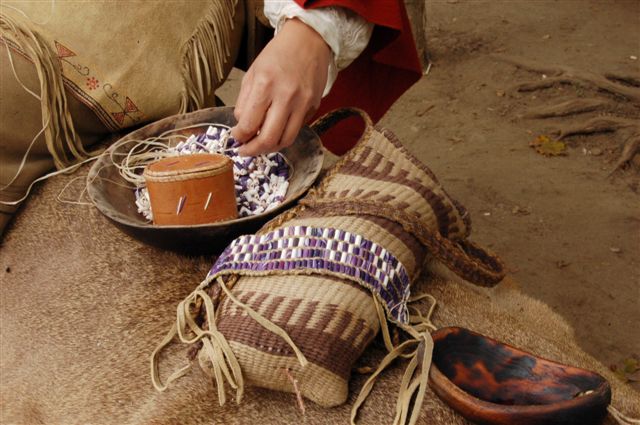 When Europeans came to the Americas, they realized the importance of wampum to native people. While the native people did not use it as money, the New England colonies used it as a medium of exchange.
Soon, they were trading with the native peoples of New England and New York using wampum. To learn more about this interesting material click here.