Workshops and Events
For Everyday, Furry, Fun Activities at the farm click

HERE!
Stop in to meet our herd of 40+ alpacas, including our 2 new baby alpacas!
---

West Tisbury Farmers Market:
Saturdays this Summer!
Saturdays @ the Ag Hall, Fall/Winter, through December
Wednesdays Summer 2022
Edgartown School Craft Fair: Saturday, December 10, 2022
Oak Bluffs Harborfest: Saturday, June, 2022
Oak Bluffs Tivoli Day Saturday, September, 2022
West Tisbury Ag Society Fair: August 20 to 23, 2022
---
Island Alpaca Annual Shearing Day:
Saturday, April 30, 2022. 10 am to 4 pm. Click HERE to watch video from a prior shearing! Not to miss! Join us for a fun, furry family-friendly event.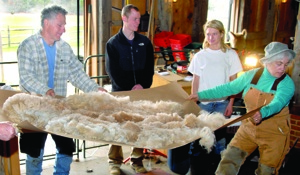 You're invited to our special fun and educational event, Get up close to these gentle, curious creatures to learn about the fleece to fiber transition and the benefits of alpaca ownership. Fun for all ages, and perfect for those thinking about investing in alpaca or for the new breeder! Refreshments and door prizes! For more info and photos from prior Shearing Days, click here. We are conveniently located by bus, bicycle, car or air. $5 /per person. For tickets Click here!
---
2020 Island Alpaca's Annual Neonatal-Birthing Clinic: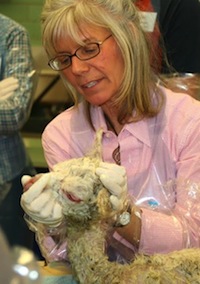 Enjoy a Weekend on Martha's Vineyard!

Spring 2022. Join us for a day for a fun, invaluable, full day seminar which is a must-have for all breeders, or soon to be breeders. Dr. Cheryl DeWitt will be back to cover breeding, reproductive health care, birthing and neonatal care. Low Class Fee - light breakfast & lunch included! For more info, or to register, click here. Watch our clinic introduction video here.
---
Island Alpaca Yoga
A one hour session of relaxing yoga and an Alpaca meet and greet, held in a pasture among our friendly alpaca with our yoga instructor Yogi Jay!
If you are an alpaca enthusiast and need to unwind, you will love experiencing. yoga at Island Alpaca Farm.
Even if you are a novice, or have never practiced yoga, Island Alpaca welcomes you to experience yoga in the soothing presence of our alpaca, two weekly, one-hour sessions of relaxing yoga, held in their pasture among their friendly alpaca with yoga instructor Jason Mazar-Kelly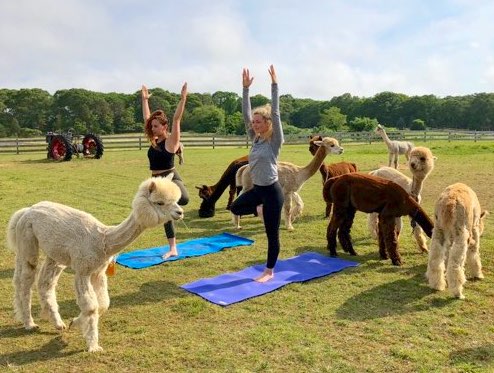 All levels welcomed and children under 14 may participate with accompanying adul
t. Session is $35 per person per session. For more info and to register click here: AlpacaYoga.com.
Pre-registration strongly suggested.
Walk-ins welcomed on a space-available basis.
Alpaca your bags and join us for Alpaca Yoga!
---
NEW! Join us every day for the Alpaca Walk and Talk!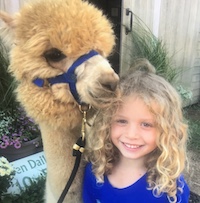 Island Alpaca welcomes you to join us for our daily walk with our friendly alpaca. Space is very limited so register early here.
Walking with our alpaca is a way to learn more about how gentle our alpaca truly are! A wonderful experience for all ages. Every participant will learn the basics of handling an alpaca safely as well as where alpaca come from and why they are important to us. One can see how sweet and gentle they are by interacting with them, and literally get your hands on them to see how luxurious, and how soft their fleece is!
---
Alpaca Love to Party!

Hold your special event at the farm or we will bring the alpacas to yours!
Party @ Island Alpaca! Island Apaca Farm is a beautiful setting for hosting your special event. Gatherings such as weddings, birthday parties, reunions, baby showers, classes, book signings, or any other special event. We also offer our Alpacas for Hire! We can bring the alpaca to your special event!
We come to you: Island Alpaca Farm will attend your wedding or special event with our alpacas in tow! Two of our most social alpacas will come with a farm assistant, their halters and leads for you to pet them comfortably, Alpacas are very friendly and do not bite, they are very sweet, mild mannered animals. They are sure to be the hit of your party! Call for more info!

Or, you come to us: Island Alpaca Farm is a terrific setting to hold your special event. Birthday party, baby or bridal shower, company event, reunion, anniversary, booksigning, or any reason for a most memorable party, even a book-signing! We have a lovely guest/viewing area, where you and your guests can be surrounded by our alpaca and a beautiful sunset.

Please inquire for rates and availability.
---
Workshop Summary:
Join us for our fun and informative classes that will be held at Island Alpaca Farm. Class sizes are limited so register early. Most classes also available by
appointment.
Pre-registration is required.
Alpaca 101: The basics of alpaca care and ownership, for adults (See general description and registration information here.)
Alpaca Discovery: Join us for feeding, barn chores, pasture clean-up, and even take an alpaca for a walk. (Monday, Wednesday, Fridays and Saturdays, 9:00 am - 10:30 am for anyone of any age! (See general description and registration information here.)
Educational & School Tours: A 1/2-hour tour that will educate anyone of any age about alpacas and what we do here at the farm!

(See general description and registration information

here.)
Intro to Spinning Yarn: Two-session class: By appointment (See general description and registration information here.)
---
Alpaca Birthday Watch-List 2022:
This year, Island Alpaca is expecting five births this summer. Come for a visit and maybe you will be so lucky to experience a birth!