Come Explore the Island of Martha's Vineyard in your own Private Home!
Found just seven miles off of the Massachusetts coastline, Martha's Vineyard is a world apart. This picturesque New England Island offers a holiday ambiance unlike any other, with captains' houses and lighthouses, white picket fences, ice-cream shops, authentic fishing villages, markets and of course, a wonderful alpaca farm!

Explore the diversity of our six Island towns, take long walks along our pristine shores, parks and rolling farmland or step back in time for a more leisurely pace of rest and relaxation, in the comforts of your own private home. Each season offers something special. We invite you to come and experience for yourselves, all that the Island has to offer.
We hope that you will browse the homes and cottage that Island Alpaca represents and consider one of them to be your "home away from home" during your next visit to Martha's Vineyard. Each of the homes are available for rent off-season, at very agreeable rates.
Should you be visiting the island to tour our farm and alpaca for possible purchase, the cost of your overnight stay would be applied towards your alpaca purchase. If you would be visiting to conduct a breeding (either drive-by or farm-stay breeding) you can be our guests for the night! (Subject to availability. For Island Alpaca Farm homes only.)

Scroll down to see the Island Alpaca Farm homes. To visit these homes and others, please visit our Rental Gallery.

"What's the use of a fine house if you haven't got a tolerable planet to put it on?", Recycle reduce, reuse and keep it local!
---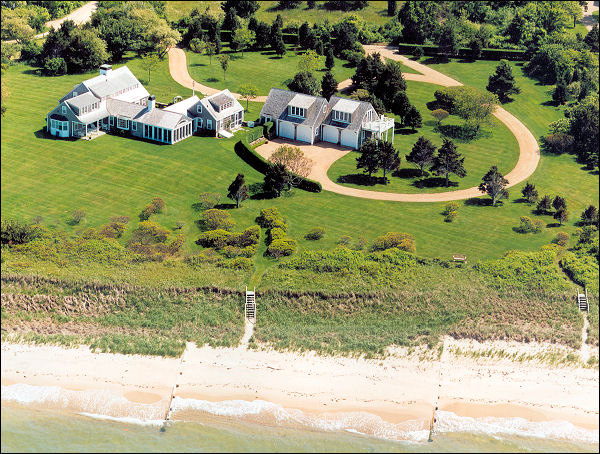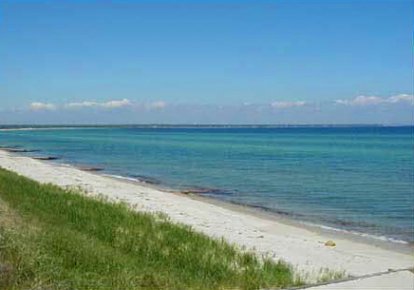 Edgartown Waterfront Estate:
This magnificent home is an exquisitely furnished, eighteenth century property, with all the modern comforts, set in three, park-like acres on a very private waterfront location. There are seven double and one single bedroom, each with a distinctive character of its own, all featuring private baths, and magnificent views.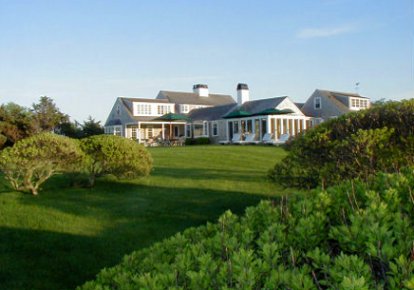 An swimming pool, and a 300' sandy beach on Nantucket Sound is private and ideal for swimming and boating for all ages. This lovely home is close to Edgartown Village though secluded at the end of a scenic country lane. Rates and availability furnished upon request. This home is also for sale, please inquire. For additional photos click here.
---
Visit us online at MV Sales and Rentals

Contact us at 1-508-423-1443, or email: info@islandalpaca.com with your special request. We are happy to provide more information and photographs for this home or any of the following homes.
---
Bella Italia! Planning a trip to Italy? Why not explore the magnificent Lake Como in the north, and call home, a waters edge, fourth floor apartment, with five balconies overlooking the lake and the mountains? Also included is a shared swimming pool and fitness center. Click here for Vista Lago, details.
---
The Edgartown Cape - New renovation:
This contemporary Cape-style home with a walk-to-town location, offers 4+ bedrooms, 2-1/2 full baths and two fireplaces, baby grand piano, and a private lot. With 2,600 sf and three full floors of living, it includes a recreation area complete with a pool table and over-sized doll house. It is the quintessential family get-away home.
Guest-Comments: Please consider a moment to read the reviews of our guests, by clicking here.

Other special features include:
Private deck, outdoor furnishings and shower, gas grill, pedestal sinks, oak hardwood flooring, eight-foot dining table, breakfast bar, wireless high-speed internet and private parking.

Location: Just a very short walk to the Edgartown's Village, this home is located on a quiet residential street running parallel to Main Street. Just a 2 minute walk to the Stop & Shop, Dairy Queen, and other shops. See this link to find location and directions from Steamship Ferry Terminal in Vineyard Haven.

Sleeps 8 comfortably - Rates from $1950-$5,500* per week. Click here for more information and images. See rate chart below. Available year-round, nightly off season.
---
The Vineyard Haven Cottage:

This sun-filled, contemporary ranch-style home boasts spacious open-living, 2 cozy bedrooms, front deck with outdoor furnishings, modern eat-in kitchen with all amenities. Living area features a wide-screen, new 32" plasma television and 18" television, DVD players, Steinway baby grand piano, and loads of charm. Perfect for singles, couples or the smaller family. Pet friendly. Note: No land-line phone available.

Other special features include:
Cathedral ceilings, skylights, glass/gas counter top cooking, paddle fan, bathroom with marble flooring and Kohler pedestal sink, gas grill, dishwasher, washer/dryer, blender, juicer, coffee-pot, cappuccino maker, toaster, hair dryer, iron, and private parking. Public tennis courts nearby. High-speed internet. Walk to town.

Location: Just one mile from Vineyard Haven town-center, this home is located on a quiet residential street towards the sought after West Chop area. See this link to find location and directions from Steamship Ferry Terminal in Vineyard Haven.
Sleeps four comfortably - Rates from $900-$1800 per week. Click here for further info. Weekends available from $450. Please inquire. Available year-round, nightly off season.

WEEKLY RATE CHART*:

Dates: Edg. Cape - VH Mink Meadows - VH Cottage
2014/2015

up to 8 persons*
up to 6 persons
up to 4 persons
May Week 1
$2,000
$0
$900
May Week 2
$2,100
$0
$950
May Week 3
$2,200
$0
$1,000
May Week 4
$2,300
$0
$1,050
May Week 5 Memorial Day
$2,500
$0
$1,100
June Week 1
$2,750
$0
$1,150
June Week 2
$3,000
$2,600
$1,250
June Week 3
$3,700
$2,900
$1,350
June Week 4

T

hrough Sept.
$5,500
$4,500
$1,800
Sept. Week 1
$3,600
$3,500
$1,500
Sept. Week 2
$2,600
$3,000
$1,400
Sept. Week 3
$2,400
$0
$1,000
Sept. Week 4
$2,200
$0
$1,000
Oct. Week 1
$2,100
$0
$1,000
Oct. Week 2 Columbus Day)
$2,100
$0
$950
Oct. Week 3-Mid November
$2,000
$0
$900
Nov. Week 3

Thanksgiving

$2,400
$0
$1,200
Nov. Week 4

T

hrough Holiday Weeks
$2,100
$0
$900
Dec. Week 4/5 Holiday/New Year
$2,400
$0
$1,200
Click here for availability!
*Additional Fees/Services: $100 per pet. Linen fees vary from $50 to $300/wk depending on group size. $500 security deposit, refunded within 30 days of departure. Cleaning fee charged at $200 for Edgartown Cape and Mink Meadows home, $125 for the Vineyard Haven Cottage.
---
For additional homes for rent visit our RENTAL GALLERY HERE.
---
The Journey
By Car & Ferry:

To bring your automobile to the Island, it is advised that you make a ferry reservation the as early as possible. Ticket sales to the public start in January. Call the Steamship Authority, 508-477-8600 or visit their website.

Ferries to the Island also sail from Falmouth, Hyannis, New Bedford, New London (CT), Montauk (L.I.) and Nantucket. Ferries from Falmouth, Hyannis, and New Bedford carry passengers only, and operate during spring, summer, and fall, From Nantucket during the summer, and from Montauk, NY on selected week-ends in July.
By Air:

Year-round, service to the Martha's Vineyard Airport from Boston, Hyannis, Nantucket, New Bedford, and Providence. Charter services available and facilities for private planes. Taxis and cars can be hired at the terminal. Visit their website.
By Bus:

Bus service to Woods Hole is provided from Boston and from New York (stopping in Providence) daily, year-round, by Peter Pan Bus Line. 1-800-343-9999
or visit their website.
---
Island Weddings / Party Planning:



May we suggest a wonderful business to help you with all your wedding and party items, from special invitations, to napkins and party favors: Martha's Vineyard Wedding Ideas.
---


Local Attractions:
Looking for something to do? Our homes are close to many great attractions, activities, and areas of interest. Below are a few of our favorite things to do and places to go on the island.

Please tell the following businesses that Island Alpaca sent you!!

Beaches
South Beach (Katama) is three miles of barrier beach on the South Shore at the end of Katama Road. Fine surf on one side, protected salt-pond on the other is open to all. If you are looking for looking for a more family-friendly beach, check out State Beach in Oak Bluffs. Explore other beautiful beaches on the island.

The Flying Horses Carousel
You don't have to be a kid to enjoy the oldest working carousel in the country. The challenge lies in reaching out to get a brass ring that entitles the winner to a free ride. There is also an arcade to keep the kids busy on a rainy afternoon.
Phone (508) 693-9481 | Address: 33 Circuit Ave, Oak Bluffs

Gingerbread Cottages
Nestled within the center of town of Oak Bluffs are over 180 small cottages. Take a stroll through town and see the intricate homes that are well-preserved.

Lighthouses
The Gay Head & East Chop Lighthouses are over 130 years old and represent two of the five lighthouses, all functional and meticulously maintained with tours available. For more information visit Martha's Vineyard Museums

Gay Head/Aquinnah Cliffs
A trip to the cliffs is surely a treat on nice days, where you can see the multi-colored clay cliffs. You can see views of the Elizabeth Islands and towns as far away as Newport, Rhode Island are visible to the naked eye.

Alpaca Farm
Island Alpaca is open daily, rain or shine, and is fun for all ages. Learn more about these extraordinary animals, take a self-guided walking tour, and watch an informative video-presentation. For only $5 per person, it is a great place to bring the kids!

---
Dining:
Here are some of our favorite and the most popular places to eat on the island:

For Breakfast:
ArtCliff Diner
39 Beach Road, Vineyard Haven | (508) 693-1224

For Dinner:
For Adults:
L'Etoile Restaurant
22 North Water Street, Edgartown | (508) 627-5187

For Families:
Sharky's Cantina
31 Circuit Avenue, Oak Bluffs | (508) 693-7501
and 266 Upper Main Street, Edgartown | (508) 627-6565

For Pizza:
Latanzi's Restaurant
Edgartown | (508) 693-0184

For Seafood:
The Net Result
Tisbury Marketplace, 79 Beach Road, Vineyard Haven | (508) 693-6071

For Ice Cream:
Mad Martha's
12 Circuit Avenue, Oak Bluffs | (508) 693-9151 | Also Locations in Vineyard Haven and Edgartown.
---
Things to Do:

Trustees of Reservations Natural History Tours
The Trustees, a statewide land-conservation group, offers several fascinating 2 1/2-hour tours by safari vehicle or canoe around this idyllic nature preserve. The Natural History kayak tour on Poucha Pond and Cape Poge Bay is designed for all levels. There's also a tour of the Cape Poge lighthouse The trustees also offer 1 1/2-hour kayak tours around Long Point.
Location: Chappaquiddick Island | Phone: (508) 693-7392

Vineyard Playhouse
In an intimate (112-seat) black-box theater, professionals put on a rich season of favorites and challenging new work, followed, on summer weekends, by musical or comedic cabaret in the gallery/lounge. Children's theater selections are performed on Saturdays at 10am. Townspeople often get involved in the outdoor Shakespeare production.
Location: 24 Church St, Vineyard Haven | Phone: (508) 696-6300

Martha's Vineyard Film Society, Inc.
Established in 2002 by Richard Paradise, the Film Society is member-funded arts organization dedicated to screening the best in independent films, movie classics, documentaries, and world cinema for diverse audiences of all ages throughout the calendar year, at various screening venues around the island. The Society also presents film-related speakers, educational programs and special events to enhance this main mission and increase the public's appreciation of fine cinema in all its forms.

Golfing
Farm Neck Golf Course is the only 18-hole public golf course on Martha's Vineyard, located less than five miles from our home. It features 6,807 meticulously-landscaped lawns.
Location: 1 Farm Neck Way, Oak Bluffs | Phone: (508) 693-3057

For fun for the whole family Island Cove Mini Golf a perfect place for a night of fun with the kids. Location: State Rd., Vineyard Haven | Phone: (508) 693-2611

Biking
Take advantage of the bike trails on the island by renting bikes through Five Corners Bike Shop, where they have a selection for the whole family
Location: 4 Lagoon Pond Rd, Vineyard Haven | Phone: (508) 693-6593

Fishing/ Sailing
An Oak Bluffs, charter boat is Skipper/Vineyard Sound Charters, who take groups of up to 40 on fishing trips - good for first-timers or those who are more experienced.
Location: On the bulkhead near the Island Queen, Oak Bluffs | Phone: 508-693-1238.

A catamaran, the Mad Max Sailing Adventures, offers varied experiences for everyone.
Location: 25 Dock Street, Edgartown | Phone: (508) 627-7500

Movie Theaters
While there are few Movie Theaters on the island, they offer something fun to do on a rainy day or weekday night. Call Entertainment Cinemas for the recording or whats playing this week. Check out Entertainment Cinemas!
Location: 65 Main Street, Edgartown | Phone: (508) 627-8008
or Capawock Theater
Loation: Main Street, Vineyard Haven | Phone: (508) 627-MOVY

Nightlife
There are a variety of different locations to take in some of the nightlife entertainment on the island. Here are three of our favorites, but check out more here.

Offshore Ale Company (best pub for local beer)
Location: 30 Kennebec Ave, Oak Bluffs | Phone: (508) 293-2626

The Newes from America (cozy comfort)
Location: 23 Kelly St, Edgartown | Phone: (508) 627-4397

Nectars (best for live music)
Location: 17 Airport Road, Edgartown | Phone: (508) 693-1137

Sharky's Cantina (best for Mexican)
Location: 31 Circuit Ave, Oak Bluffs | Phone: (508) 693-7501

Current Events
MV Tickets

Please tell the businesses that Island Alpaca sent you!!