Join us this week for a fun, one hour session of relaxing yoga, held in a pasture among our friendly alpaca with our yoga instructor Isabella. If you are an alpaca enthusiast and need to unwind, you will love experiencing yoga at Island Alpaca Farm. Pre-registration strongly suggested.

We would also like to suggest to our Yoga enthusiasts, our Walk & Talk Please visit this link here for more information or Alpaca Discovery here! Reserve early to secure a space!

Even if you are a novice, or have never practiced yoga, Island Alpaca welcomes you to experience a yoga session that covers yoga essentials and is geared towards beginners, but all levels are welcomed!
Island Alpaca Farm is now offering one weekly, one-hour sessions of relaxing yoga, held in their pasture among
our friendly alpaca
with yoga instructor Isabella Gillies.
Ms. Gillies has been practicing Vinyasa and Hatha yoga for over three years. Students of Hatha yoga hold each pose through several breaths. Both Hatha and Vinyasa yoga work to increase flexibility and strength, improve breathing and quiet the mind. Islabella hopes to share the mental, spiritual, and physical benefits that yoga has to offer. She is also excited to share her knowledge with others through this new program at Island Alpaca farm.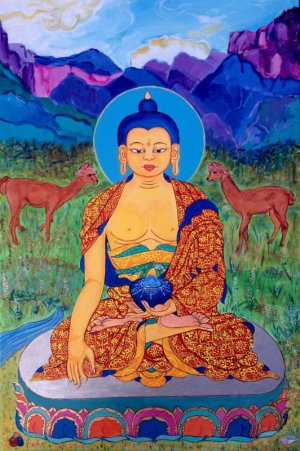 Practiced for over 5,000 years, yoga is a total mind-body workout that combines strengthening and stretching poses with deep breathing and meditation or relaxation.
To experience Alpaca Yoga first hand at Island Alpaca, bring your own mat, borrow or purchase one of ours (purchase here online) and safely enjoy a stress-relieving hours with our mild mannered, calming critters. Do not forget your camera, as after the session there will be a meet and greet with these gentle alpaca including their newborn cria of 2018.

Put it on your "must-do" list for some solid, heathly relaxation
in the soothing presence of our alpaca
with a fun twist!
All levels welcomed and children under 14 may participate with accompanying adult. Session is $30 per person per session. $5 if you borrow a mat. Payment can be made by telephone, online at AlpacaYoga.com, by check, or in person at the farm. Online registrations should be made 24 hours in advance of class date.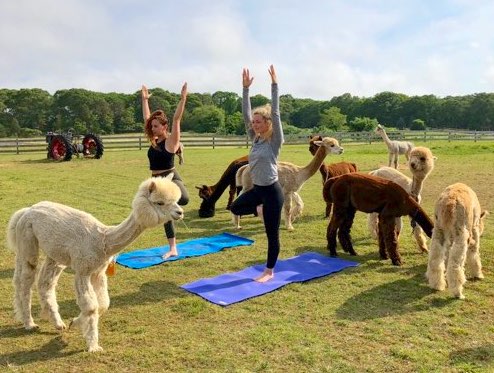 2020 DATES:
May 16
May 23
Pre-registration: Pre-registration stronly suggested, walk-ins welcomed.
Online Registrations: Please choose your date on the drop down tab to indicate your choice participation date. Please, in the note section at check-out your second choice date if you have one. We will contact you if space is no longer available. Special note: at check-out for "Shipping" simply choose 4th option for special events. If you have any questions, or to confirm space available prior to registering, contact the farm during business hours, 10 am to 4 pm daily: 508-693-5554.
Registration/Waiver Form: You will be asked when sign our registration form upon arrival! Please arrive 15-20 minutes before class time to check-in! *Minimum class size may apply. (We will call you if minimum class size is not met)
Yoga Mats: New yoga mats can be purchased online HERE or in the farm store upon arrival for $15. Or borrow for $5. They are 24" X 68" and are 4MM thick. Very popular, durable and are latex, lead, phthalates and heavy metal free.

Feel free to bring your own yoga mat or towel.

Please note: Cancellations or changes may be made up until two weeks prior to scheduled class and for online or in-store credit for a future class only. No refunds, so please plan accordingly.

In case of rain, you will be issued a credit for any future class dates. If weather is questionable, please visit this page by one hour prior to start of class day for announcement of any weather-related cancellation.
Alpaca your bags and join us for Alpaca Yoga!



Some recent comments: "Yoga with the Alpacas was so much fun! Definitely will be back to do it again!" - Lisa
"Such a fun side trip for us to explore farmland on Martha's Vineyard. A very therapeutic experience, the alpaca's are very sweet and docile and the staff went above and beyond to make this a great experience for everyone. Highly recommend the experience. You don't need to be experienced in yoga, we did extra stretches and moves as it's a basic yoga moves and all about being outside with the alpaca's in a farm setting. Also has a great gift shop." - Missi