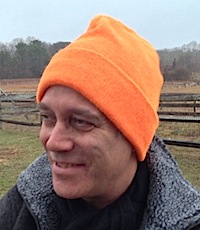 Available in four all natural colors; charcoal, fawn (light brown), brown, and ivory. As well as our new colors: hunter orange, royal blue, crimson red, a light slate grey, plum, soft moss green (light), and sage green (darker), and a camo brown.
Lined with Innova-Polypropylene for added comfort. Quality at a very affordable price.
For men and women.
(Can be paired with other local fiber cooperative accessories, available in the same colors, or with the zip-sweater, as shown)
Colors:
Charcoal (back-ordered)
Fawn
Brown
Ivory
Hunter Orange (New!!)
Royal Blue (New!!)
Rose (New!!)
Slate Grey (New!!)
Plum (New!!)
Soft Moss Green (New!!)
Sage Green (Darker) (New!!)
Camo Browns (New!!)
Size: One size fits most adults
Island Alpaca Company contributes fleece to the local fiber cooperative for the processing of these wonderful hats. Slight variation in color can occur due to the nature of the cooperative manufacture.
Made in the USA