SAVE WHEN PURCHASING TWO!

If you have never seen this before, it's the washcloth wrapped around your bar of soap.
Our handcrafted goat's milk soap is wrapped with our own beautiful felted alpaca fiber -- From the fleeces of Angelica, Michelangelo's David and Comet, or a mix of them. Each soap labeled with the alpaca that was used! The soap lathers through the fiber, gently exfoliating your skin. The fiber will shrink as the soap is used, leaving you with a soft scrubby. Alpaca fiber is naturally anti-microbial, meaning your felted soap will stay fresh.
The three ounce, felted soap bars are handcrafted. For this reason the colors and patterns may vary slightly. The bars are hand-cut so the weight is slightly variable as well. Hand-wrapped with natural raffia ties, and our own personalized Island Alpaca, Martha's Vineyard label.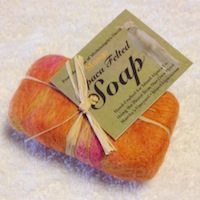 Scents:
Lavender - (Alpaca: Michelangelo's David). Our most popular, a soothing scent. Like taking a walk in the lavender field!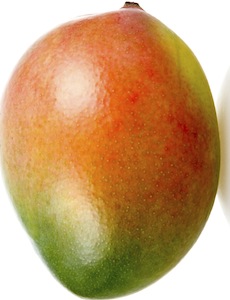 Mango - (Alpaca: Michelangelo's David). It is fresh and green with citrus top notes, a supporting middle of ripe peaches and a sweet, lingering base of clean musk.
Red Clover Tea - (Alpaca: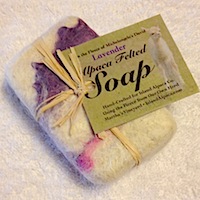 Michelangelo's David). A delicious herbal tea scent, delicately sweet with notes of fruit.
Woodland - A wonderful mix of pine and spices including Misletoe Berries and Clove Buds.
Unscented (Alpaca: Angelica) - For the purist...
Coming soon:
Rosemary & Sage - (Alpaca: Michelangelo's David and Comet). Bold, aromatic with a hint of spice. Helps you feel alert and focused!
Sandlewood - (Alpaca: Angelica). Smooth and earthy, a rich, balsamic, sweet fragrance with a delicate woody, lush and sensual note.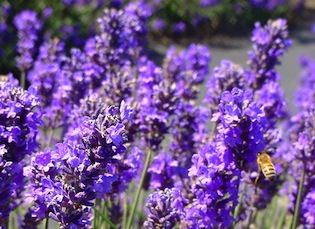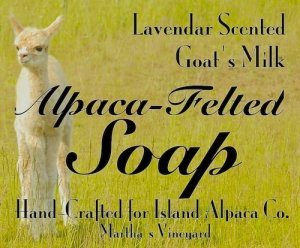 Size: 3 ounce bars
Each labeled with our own Island Alpaca card, featuring our own alpaca noted on label
For our return & exchange policy, click here.
Made in the USA