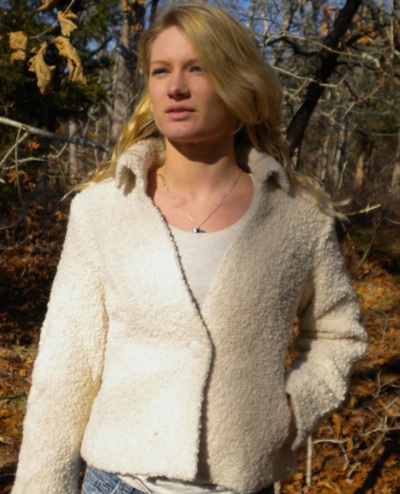 "Riccio", is a type of yarn that has one thread looser than the others, producing a lovely, wavy textural effect. The etymology of Italian "Riccio", meaning, curl.
SALE!! The texture of this jacket is made using this process with soft, alpaca "curly" or boucle yarn, offering a most unique, stylish look. It is fully lined, and has been so popular that we added a Roman Ochre, "rust" color and a Deep Burgundy to the line. Can be worn formally, or with a pair of jeans; very versatile!
Note: Availability very low.
Sizes: Large, XL and XXL
Colors: Black and Ivory
Fiber Composition: 94% Alpaca, 6% Nylon.
Consider pairing with our matching riccio hats and wristlets are available, in Black and Ivory.
For our return & exchange policy, click here.
Imported from Peru.