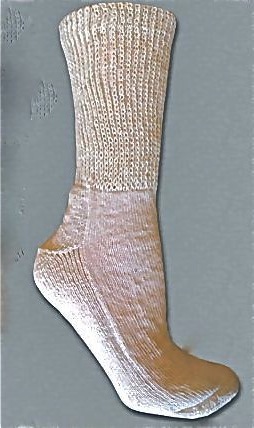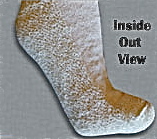 Unsolicited commentaries:
My husband is diabetic and says "he feels like he is walking on air" He loves his Co-op Diabetic Socks he now has 3 pairs! I'm sure he will be back for more! --M. Sullivan
Island Alpaca, non-restricting, non-binding, diabetic sock for men and women are available in two colors. These therapeutic, comfortable alpaca socks are designed for your unique foot-care needs, aiding in general circulation.
People with diabetes may develop artery disease, nerve damage, edema, foot pain, poor circulation, and various skin conditions that can affect the health of their legs and feet. Island Alpaca's diabetic socks can offer comfort, protection and relief.
A diabetic sock is a non-binding and non-elasticized sock which is designed so as to not constrict the foot or leg. Typically sufferers of diabetes will have a hightened benefit from this type of sock. Diabetes raises the blood sugar level, which can increase the risk of foot ulcers and other related conditions.
Footwear, with loose tops, help allow proper blood flow without causing painful foot sores or ulcers.
These non-restricting socks can also help keep your legs and feet healthy by offering the extra cushioning and the protection and warmth your feet need.
Alpaca socks wick moisture away from your feet naturally, therefore will reduce the growth of fungus by helping to keep your feet dry.
These diabetic socks do not look different from regular socks.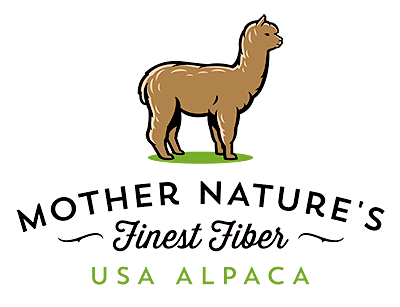 Color:
New: Ivory/White
Sizing:
Medium - Women's 7-10 Men's 6-9
Large - Men's 9-13, Women's, 10+
XL- Men's 13-15
Composition: 80% non-dyed alpaca, 15% nylon, and 5% lycra
Care: Machine wash cold, and cool dry. For extra wear, hand wash, and line dry. Hypo-allergenic, and not dyed.
Island Alpaca Company contributes fleece to our local alpaca fiber cooperative for the processing of these insoles. For youth, women and men.
Made in the USA
For our return & exchange policy, click here.
Putting our fiber to work - Overview: Island Alpaca contributes half of our annual harvest to a local fiber cooperative which supports not only our farm, but other alpaca farms. Our local fiber cooperative is a processor that pride themselves on producing high-quality alpaca products and maximizing the value of our raw alpaca fiber, so that we can offer, in turn, this high-quality, environmentally and socially conscious alpaca products to the market.
At Island Alpaca, we give regular fiber supplements and ground flax daily to our alpaca, helping to promote overall good health and a superior quality fleece. Our alpaca fleece is so fine, that, last year, a large portion of our "seconds" (neck fiber) were re-sorted into the "prime" (blanket) category. Our textile lab has shown results that indicate that our alpaca are some of the finest in the country.
At Island Alpaca's annual shearing, we skirt and hand-sort the fleeces in order to produce a range of products which use all grades of fiber. At the cooperative, it is then sorted by color, grade, then hand-baled, scoured, spun and then finally, either machine knit or woven into beautiful, high quality alpaca products. Once the product is received at our Martha's Vineyard farm, they receive the Island Alpaca label and then become available to you for purchasing!
We hope you enjoy our product produced by our local fiber cooperative.