Thank you Willard and Martha again for your kind words!!
"
Do not drop this product for any reason. I continue to love your boot sock so much that I wear them 8 months a year. They do not fall down, are warm and breathe, not sweaty. Worlds best sock."
"Best socks I have ever worn!! I have been wearing various wool socks for 25+ years. I browsed alpaca socks this past fall. Your site came up and I tried them. Glad I did!"

-- From Willard of Cuyler, NY

"Thanks! I have a pair of your socks I got at Farmer's Market and I love them and have nearly worn them out. I actually bought two pair but lent one to my mother who said she would never wear them because she only wears thin socks but I never got them back! Recently she admitted that she loves them! Soooo comfortable! Giving them to the good bunnies on my gift list! Merry happy blessings to all!"
-- From Martha of Guilford, VT
Our High-Calf, Made in the USA, Alpaca Boot Sock is an alpaca terry loop lined mid-weight sock that extends up the high calf for added warmth in the extreme weather, outdoors. Super comfortable, with two calf bands were added to ensure this sock stays up all day long regardless of the activity! Reinforced heel, toe, and arch-band for a proper fit. Hypo-allergenic and odor and moisture resistant. Sizes Medium (most women) to XXL-Extra, Extra Large (for men).

A great, Made in the USA sock for the extreme outdoors, or for work, of for your favorite outdoor activity such as hunting, horseback riding, motorcycling.
Color: Colors vary from silver grey, fawn, brown (not shown) and charcoal depending on availability. If you have a request other than what is available, please indicate at checkout! Made in the USA!
USA and ALPACA branding on sock in red as shown!
Alpaca socks wick moisture away from your feet naturally, therefore will reduce the growth of fungus by helping to keep your feet dry.
Care: Cold-water wash, cool dry. For extra wear, hand wash, and line dry. Hypo-allergenic, and not dyed.

Sizing:
Medium - Women's 7-10 Men's 6-9
Large - Men's 10-13, Women's, 10+
XL - Men's 13-15
XXL - Men's 13.5-17
Composition: 75% Alpaca, 13% Nylon, 10% Acrylic and 2% Lycra.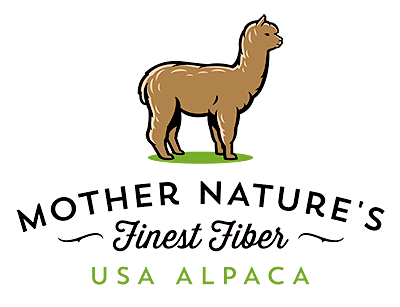 Island Alpaca Company contributes fleece to our local alpaca fiber cooperative for the processing of these insoles. For youth, women and men.
Made in the USA
For our return & exchange policy, click here.
Putting our fiber to work - Overview: Island Alpaca contributes half of our annual harvest to a local fiber cooperative which supports not only our farm, but other alpaca farms. Our local fiber cooperative is a processor that pride themselves on producing high-quality alpaca products and maximizing the value of our raw alpaca fiber, so that we can offer, in turn, this high-quality, environmentally and socially conscious alpaca products to the market.
At Island Alpaca, we give regular fiber supplements and ground flax daily to our alpaca, helping to promote overall good health and a superior quality fleece. Our alpaca fleece is so fine, that, last year, a large portion of our "seconds" (neck fiber) were re-sorted into the "prime" (blanket) category. Our textile lab has shown results that indicate that our alpaca are some of the finest in the country.
At Island Alpaca's annual shearing, we skirt and hand-sort the fleeces in order to produce a range of products which use all grades of fiber. At the cooperative, it is then sorted by color, grade, then hand-baled, scoured, spun and then finally, either machine knit or woven into beautiful, high quality alpaca products. Once the product is received at our Martha's Vineyard farm, they receive the Island Alpaca label and then become available to you for purchasing!
We hope you enjoy our product produced by our local fiber cooperative.