Seriously warm and comfy!
Give them to all of your loved ones, or have them for your own, every pair!|

Island Alpaca Co., all-natural, 100% alpaca felted insulating insoles give your feet an extra layer of comfort and warmth against the elements! The alpaca boot/shoe inserts or insoles are "must-have" for any outdoor activity in the cooler months.
They are naturally hypoallergenic, odor and moisture resistant, and over time will mold to create a perfect fit. 3/8" thick. Perfect for all footwear!

The alpaca insoles superb quality and performance go unmatched!

Cut to fit: To install simply trace and cut to match your existing insole.
Testimonials:
"Dear Alpaca Family: My engineer husband from Chicago was very excited when his Cubs won this year. But I have to tell you. He is more enthused about these alpaca insoles than I've ever seen. In the past 43 years of marriage I think he's said about 430 words. Now I can't get him to stop talking about these insoles. He loves them, and finally his feet are warm. Thank you so much." -- Linda C., Chicago, IL.
"The Best in the World!" - Suhadee from Long Island City, NY
"Great product. Nice and cozy. Socks are wonderful too. My wife is wearing hers even now as we sit in front of the fire" -- John, San Leandro, CA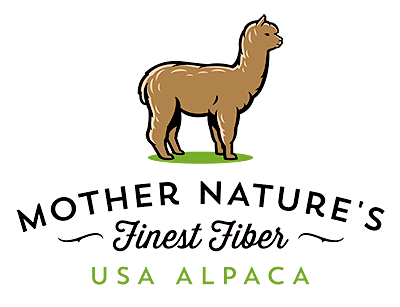 Colors: Will vary in natural colors or blend of colors; fawns, browns, greys.
Best-Fit Sizing:

Small: Older Children, Women's: up to 6-1/2, Men's: up to Size 6. (Appx. 10.25 inches long, 4 inches wide)

Medium: Women's: 7 to 9-1/2, Men's: 6 to 8-1/2. (Appx. 11.5 inches long, 4.5 inches wide)

Large: Women's: 10+, Men's: 9 to 13 (Appx 12.25 inches long, 5 inches wide)
Composition: 100% Locally Grown Alpaca
Island Alpaca Company contributes fleece to our local alpaca fiber cooperative for the processing of these insoles. For youth, women and men.
Made in the USA
For our return & exchange policy, click here.
Putting our fiber to work - Overview: Island Alpaca contributes half of our annual harvest to a local fiber cooperative which supports not only our farm, but other alpaca farms. Our local fiber cooperative is a processor that pride themselves on producing high-quality alpaca products and maximizing the value of our raw alpaca fiber, so that we can offer, in turn, this high-quality, environmentally and socially conscious alpaca products to the market.
At Island Alpaca, we give regular fiber supplements and ground flax daily to our alpaca, helping to promote overall good health and a superior quality fleece. Our alpaca fleece is so fine, that, last year, a large portion of our "seconds" (neck fiber) were re-sorted into the "prime" (blanket) category. Our textile lab has shown results that indicate that our alpaca are some of the finest in the country.
At Island Alpaca's annual shearing, we skirt and hand-sort the fleeces in order to produce a range of products which use all grades of fiber. At the cooperative, it is then sorted by color, grade, then hand-baled, scoured, spun and then finally, either machine knit or woven into beautiful, high quality alpaca products. Once the product is received at our Martha's Vineyard farm, they receive the Island Alpaca label and then become available to you for purchasing!
We hope you enjoy our product produced by our local fiber cooperative.