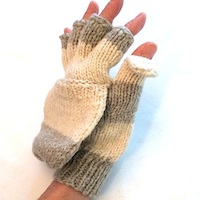 These 100% Alpaca, handmade and colorful, ultra-thick, fingerless gloves with hoods, are the ultimate in comfort, warmth and style. Enjoy the option of wearing them as mittens with the flap folded over, or with the flap pulled back (secured with a top button), to complete detailed work where more dexterity is needed. Handy to use while on computer, or cell phone; perfect for texting!
A wooden button to secure flap, and thumb-hole for maximum dexterity. View DETAILS for visual.
Consider pairing with our matching wide-stripe beanies or flap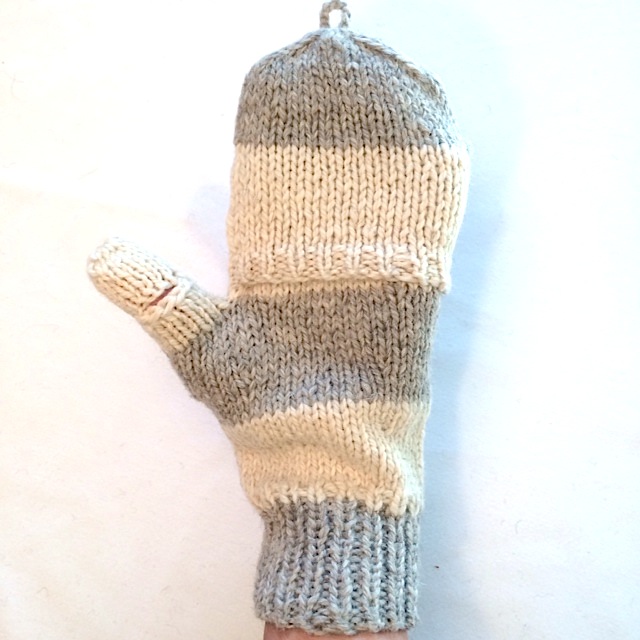 hats!
Colors: View OPTIONS above.
Sizing: One size fits most adults and teens
Handmade in Bolivia; work-at-home moms in the Bolivian Andes are paid fair wages to hand knit these wonderfully soft, incredibly warm, lightweight alpaca hooded mittens.
For our return & exchange policy, click here.