Hand knit with our own locally harvested alpaca fleece!
Only one of each color and size available.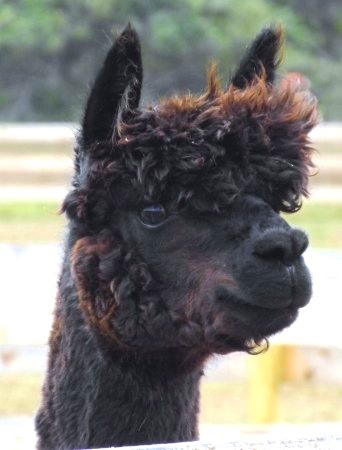 Shown Above: Top Left is our own Samuel Bellamy Brown/Black, center, Island Alpaca Eve (Fawn Melange), and right is Island Alpaca Angelina (Light Fawn).

This is the Real Deal! The quintessential cabled wrist warmer for men or women. Made to fit small to a large size hand. Luxuriate in the warmth and comfort of alpaca... Made from this the harvest of our own chunky weight Island Alpaca yarn (using nearly 1/4 pound or more of yarn for each pair!)

Pattern is the same for each wrist warmer, an intricate cross cable stitch.
Please consider pairing with a matching cable hat, made also by Ms. Patton. See link below.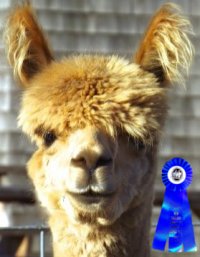 Colors: Dark Brown/Black, Fawn Melange and Light Fawn.
Dark Brown/Black is made with bulky yarn made from our alpaca Samuel Bellamy-- see above right photo of Samuel. (Bay Black at 100%),

The Fawn Melange is made with our bulky yarn made from our blue ribbon winning alpaca Eve (80%) and Bamboo (20%) See photo to the right of Eve.

The lightest wristlette (one available) is made with our chunky weight yarn from our alpaca Angelina (100%) Only one available.

Hand Knit by our talented Ms. Patton.