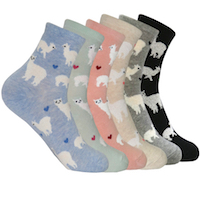 You will have to love these light weight, cotton blend, ankle socks, with an alpaca and heart-filled design!
With this special, strategic fiber blend, the fabric stretches to fit a large range of sizes.
Colors: View OPTIONS above. Strawberry (Soft Pink), Blueberry (Light Blue), Cream, Mint Green, Silver Grey and Black.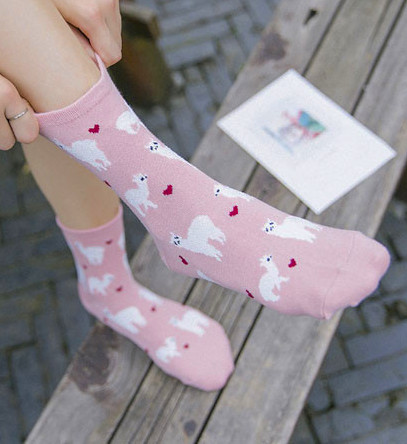 Size: Once size fits most youth and adult
Composition: 76% Cotton, 14% Polyester, 8% Rayon, and 2% Spandex