Our newest ankle sock is a lightweight, no-show designed, for you to forget it's even on while you play in the sun or dance the night away. Terry loop construction along the sole of the foot provides cushion, padding, and comfort where it's most needed. The vented knitting and the "stay-cool" rib sections across the top of the foot improve the socks moisture wicking and breathability, keeping your feet cool and comfortable. Dense-knit construction along with arch-support band keep the sock tightly in place throughout the day without bunching, slipping or blisters on the trail.
Made with U.S.A. grown Alpaca, these socks will keep it's temperature regulating properties both when dry or wet. It's also naturally antimicrobial, bacteria and odor resistant, making it a perfect fit for that next long outdoor adventure.
If you love U.S.A. Alpaca Socks and have wished for a lightweight, less bulky option, particularly in those warmer climates and months then this is the sock for you!
Contents: 60% U.S. Alpaca, 32% Recycled Nylon, 5% Lycra, & 3% StayCool™ (Polyester)
Care Instructions: Gentle wash and tumble dry on low

Colors: Denim Blue and Eggplant (View OPTIONS above)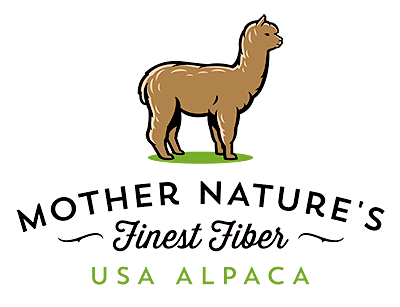 Best-Fit Sizing:

Medium: Women's: 7 to 9-1/2, Men's: 6 to 8-1/2.

Large: Women's: 10-12-1/2 , Men's: 9 to 11-1/2
Island Alpaca Company contributes fleece to our local alpaca fiber cooperative for the processing of these insoles. For youth, women and men.
Made in the USA
For our return & exchange policy, click here.
Putting our fiber to work - Overview: Island Alpaca contributes half of our annual harvest to a local fiber cooperative which supports not only our farm, but other alpaca farms. Our local fiber cooperative is a processor that pride themselves on producing high-quality alpaca products and maximizing the value of our raw alpaca fiber, so that we can offer, in turn, this high-quality, environmentally and socially conscious alpaca products to the market.
At Island Alpaca, we give regular fiber supplements and ground flax daily to our alpaca, helping to promote overall good health and a superior quality fleece. Our alpaca fleece is so fine, that, last year, a large portion of our "seconds" (neck fiber) were re-sorted into the "prime" (blanket) category. Our textile lab has shown results that indicate that our alpaca are some of the finest in the country.
At Island Alpaca's annual shearing, we skirt and hand-sort the fleeces in order to produce a range of products which use all grades of fiber. At the cooperative, it is then sorted by color, grade, then hand-baled, scoured, spun and then finally, either machine knit or woven into beautiful, high quality alpaca products. Once the product is received at our Martha's Vineyard farm, they receive the Island Alpaca label and then become available to you to purchase.
We hope you enjoy our products produced by our local fiber cooperative.