"ALPACA-OPOLY" is a customized property-trading game that allows players to immerse themselves in the wonderful world of alpacas. As players travel around the game board, they will have the opportunity to purchase alpacas, land, farm equipment, and other necessities they might need to start their own successful alpaca farm.

Savvy players should attempt to land on the "Free Grazing" spot to gain some extra green. But be careful! It's all hums and kisses until you land on the "Manure Pile" where you could be stuck for up to 3 turns.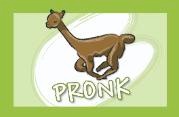 Land on a "Kush" or the "Pronk" space and you could increase your cash-flow with stud fees or show premiums, or you could be shelling out those hard-earned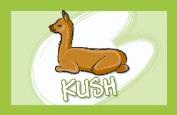 dollars to the feed store or shearers. Player's can increase the value of their alpaca farm by adding lush parcels of green acres to their purchases which can be converted into sturdy barns to house their herd.
I
n addition to being fun to play, "ALPACA-OPOLY" also includes educational information about the alpaca lifestyle. Each
"Certificate of Ownership" introduces interesting tidbits including information on the alpaca's basic needs and care, the various
types of alpaca shows, and their renewable crop, the fleece of the alpaca!
So choose your token and pronk into the pasture to begin your alpaca experience!
"ALPACA-OPOLY" is a great gift for family, friends, and just about anyone you know. Don't delay, order your games today! It IS real fun!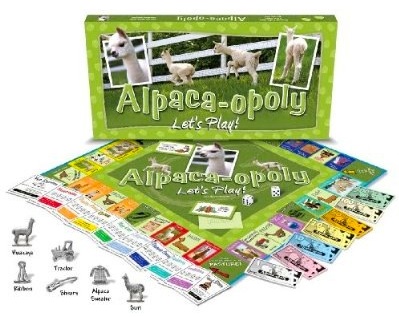 Recommended for ages 8 and up, 2 to 6 players.
Proudly made in the U.S.A. out of high-quality materials including customized lead-free pewter tokens.