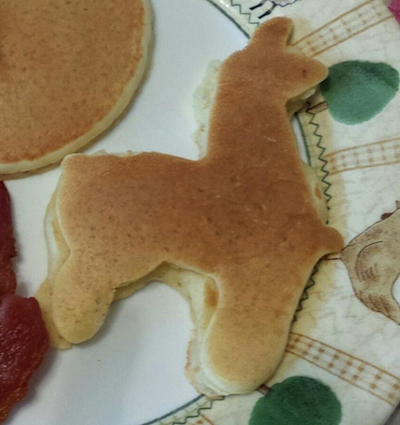 SALE! Regularly $7.95! -- As low as $5.95
Our newest cookie cutter version has just arrived, and makes fabulous cookies ( and even pancakes -- shown right ) as our other cookie cutters do, just slightly smaller! A perfect way to spice up any special gathering. Great for holiday gift-giving.
Size: Measures 3-1/4 x 4-1/2 inches.
Have fun creating your own herd of alpaca cookies!
Composition: Tin
Made in the USA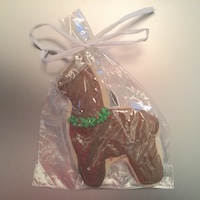 Suggested festive uses!
Free shipping for all orders over $100!
For our return & exchange policy, click here.