ISLAND ALPACA - The long awaited "Bruno" Tee, Available Now! --
Many thanks to our valued staff member Peter K. (below, second from left) with his fellow clarinet players from Notre Dame Band! Thank you for sharing photo!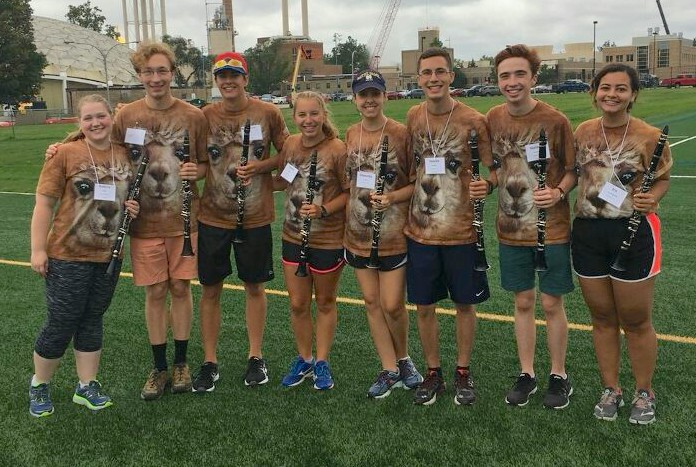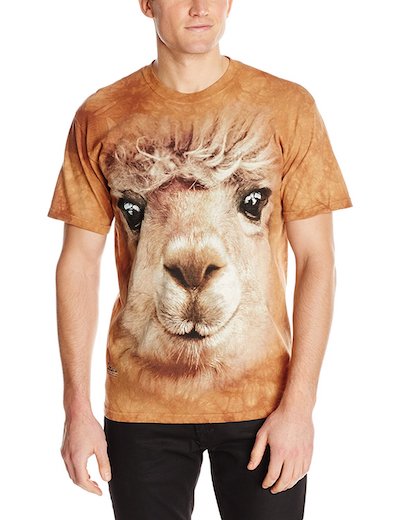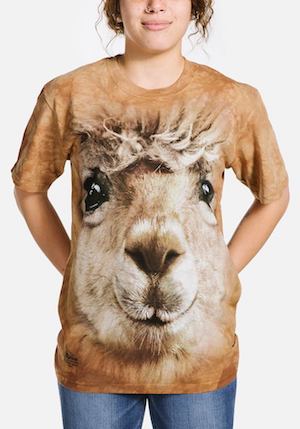 These comfortable Hand-Dyed, Tie-Dye Tee, offer style and comfort, with a fun bold, large-faced alpaca! This back side is the same Tie-Dye coloring as the front. Make a statement about your appreciation for the Alpaca!
Cold water wash, tumble dry, medium heat, do not bleach.
Sizing:
Youth: Small, Medium, Large and XL
Adult: Small, Medium, Large, XL, 2XL, 3XL, 4XL, and 5XL
(*Additional charge for larger sizing)
These Tee's are responsibly sourced from Mexico, Honduras and India, then hand dyed & printed in New England. They are "green" and minimizing the environmental impact. See below.

Our Makers Use:
100% reactive and water based inks.
State of the art LED lights reducing energy use by 30%.
Automated screen washing recycling 50% of process water.
100% recycled cardboard for transport.
Oekotex 100% certified, which means there are NO harmful chemicals used!
And Have:
Recycled over 4+ million gallons of water.
Eliminated thousands of pounds of plastic film each year by using Direct to Screen printing.
Being "green" means being mindful of our choices, which have a direct impact on the environment and future generations.
We hope you can collect them all! (Island Alpaca plans on putting a new Island Alpaca on a Big-Face tee every year.
For our return & exchange policy, click here.
Made in the USA