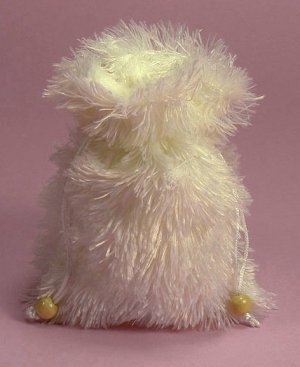 NEW COLORS AVAILABLE!
These fun, faux-fur bags, made to look like alpaca fur, are filled with 100% Baby Alpaca, Island Alpaca fur from one of our own animals! They make a wonderful novelty gift or stocking stuffer, or use for a special needle felting project or handicraft. Each bag is filled with a minimum of one ounce of our own, so very soft, baby alpaca fur, trimmed from our own alpaca from our annual shearing. The bags feature drawstring cords with small wooden beads at the end.
Size: 4 inch x 6 inch bags
Bag Composition: Man made material
Content: Baby Alpaca, Island Alpaca Fur
Colors: White, Fawn, Black and Hot Pink
Free shipping for all orders over $100!
For our return & exchange policy, click here.