Penny the Little Plush Golden Alpaca (or Llama) is the perfect alternative to owning a real alpaca or llama. You won't need a pen or food to keep Penny happy!

This little golden alpaca stuffed animal, should provide years of wonderful play time and unlimited amounts of top-notch snuggling.
Soft and fuzzy golden plush fabric will make this stuffed alpaca an instant favorite for young cuddlers and its playfully realistic appearance will please those little farmers that long for county fairs and open pastures.
Penny's undeniable quality and charm ensure that this plush golden alpaca will be a welcome addition to any child's, or adult's, plush animal collection. Penny the Little Plush Golden Alpaca is conveniently machine washable for those occasions when playtime gets a bit messy.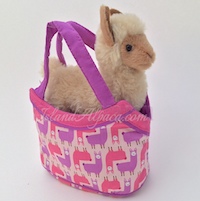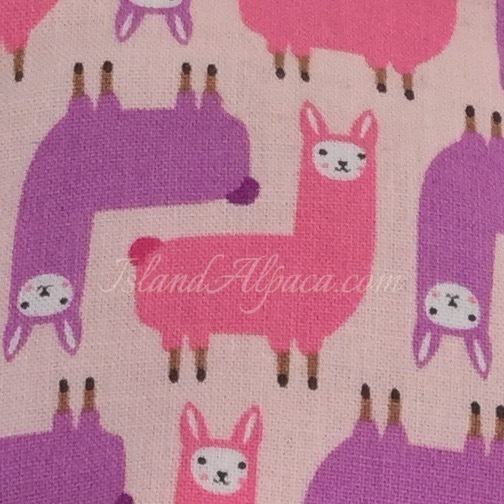 NEW! Find Penny, our plush alpaca in her own purse: Click here to order!
Size: Measuring about 8 inches tall, this little stuffed golden alpaca is recommended for ages two and up. Appx. Sizing: 8 inches tall 2 inches wide and 6 inches long.
Composition: All man made materials.
For our return & exchange policy, click here.
Free shipping with all orders over $100
Special Notice: Due to the nature of this product, adult supervision required for young children. If this toy or any toy ordered is intended for a young child, please assume the following warning applies: Warning: Choking Hazard due to small parts. Not intended for children under 3 years of age. Remove all hang tags and their fasteners before giving this product to a child.
Warning for Pets: Our stuffed animals are not intended as toys for dogs or cats or other household pets. Pets that play rough can tear out plastic eyes or rip open animals. Both the plastic eyes and stuffing inside can pose a potential health hazard for pets. When dogs and cats play with stuffed animals, even those marketed specifically for pets, it's important to monitor the wear and tear on an ongoing basis to keep your pet healthy and safe. Click on the following hotlink to the American Humane Society to learn more about Pet Toy Safety: http://www.humanesociety.org/animals/dogs/tips/dog_toys.html