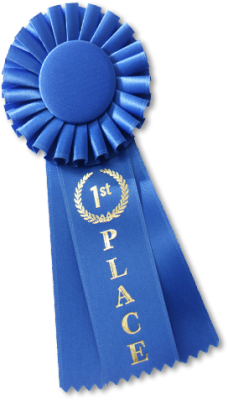 Mozart was recently awarded the Blue Ribbon for his fleece at hte MV Agricultural Society Fair! Congrats Mozart!

Mozart has both his parents sweet and very docile personality. He's got amazing fine and bold crimped fleece that is nicely dense! He's got a fantastic conformation and a perfect bite.
Though young and full of energy he's got his sire's gentleness and is very calm when you handle him. He's an amazing animal to handle!
Mozart has great genetics! His sire being Samuel Bellamy. Sam's sire is the well known Greybeard who is an 8x champion!

Mozart loves sun bathing just like his dam Skyeview Molly and he enjoys playing with his friend Titan.

For more information or photos please email us at info@islandalpaca.com.
---
Mozart of Island Alpaca is proudly sponsored by Caitlin Conrad (Bronze Sponsorship through 11/03/2016)
Type:
Hu
Gender:
Male - Jr. Herdsires
Status:
Unproven
Birthdate:
July 14, 2013
Heritage:
1/2 Peruvian, 1/2 Chilean
Registration:
ARI
ARI#:
32607598
Color:
Medium Fawn
Price:
SOLD
Download PDF Certificate:
Certificate-Mozart.jpg
Lineage:
For lineage records, please click here.
Fiber Analysis:




Awards:

2018 Blue Ribbon, Fleece, MV Agricultural Society Fair

Breeding History:




Histogram:(click for larger view)